Techniques and Services
Dr. Salse's years of experience have given him a unique insight into the most effective ways to heal our patients. A combination of chiropractic care, massage therapy, and additional therapies may be used as appropriate to your condition.
Chiropractic Care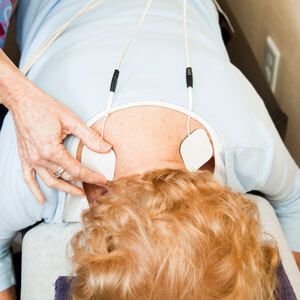 Dr. Salse has a deep understanding of a variety of gentle and safe adjustment techniques, including manual and instrument-based methods. The techniques Dr. Salse uses include:
Additional Options for Healing
We'll cater to what your needs are and make sure you're comfortable.
Acupressure
Electrical muscle stimulation
Traction
Trigger point therapy
Ultrasound
Rehabilitation
Neuromuscular re-education
Nutrition
Postural Analysis and Correction
Poor posture makes a person look and feel old and tired. Dr. Salse emphasizes the importance of posture for long-term wellness. He trains his patients to regain their posture through specific stretches and exercises customized for each patient based on their examination. In addition, he uses the latest advances in postural analysis and spinal traction to help restore imbalances within the spine.
X-ray, MRI and Nerve Conduction Studies
Salse Chiropractic Center works closely with a few diagnostic facilities to provide the best imaging and special studies available.
A Team Approach To Your Healthcare
Dr. Salse will work with your doctor in an effort to provide comprehensive care to you. Additionally, specialists such as orthopedists and neurologists are consulted with on difficult cases.
Feel comfortable knowing we'll tailor your care to what is best for you. Contact us today to schedule your time!
CONTACT US »
---
Services at Salse Chiropractic | (626) 256-3422