New Patient Center
From the moment you walk in, you will experience a warm, friendly environment unlike any other office you've been to. When you arrive at the Violet Professional Center, you'll find plenty of free parking just a few feet from the office. In the center of the courtyard, a beautiful fountain is bubbling accented by a beautiful Schefflara. As you walk into
the office
, your tranquil experience continues with soothing music and aromatherapy. Our chiropractic assistants, Mireya and Sarah are ready to assist you in any way, making sure you feel welcome for from the moment you step in. You will find gourmet coffee, tea, and biscotti as you relax in a healing environment.
OUR SERVICES »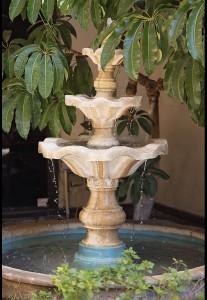 We also accept CareCredit!
Click the Image Above to Apply
Let's Get Started
Mireya  and Sarah are fully prepared for your arrival. They'll introduce themselves and warmly greet you. Then, you'll sit down together to make sure you understand the small amount of paperwork we ask you to fill out. You'll be offered tea or water while you sit in our comfortable space and fill out forms at your leisure.
Next, you and Sarah will go back to a private room so she can perform some basic parts of an evaluation on you, such as balance and range of motion tests. Then you'll meet Dr. Salse to begin an in-depth, one-on-one consultation. Sitting down together, you'll discuss your healthcare concerns. Dr. Salse performs a chiropractic, problem revealing examination afterward and will determine whether you need a Myostim spinal scan or if X-rays are needed to be taken.
All X-rays are read carefully by Dr. Salse and a radiologist from Arcadia Radiology or UMIH. Finally, you'll be scheduled for a return visit. In total, this visit takes about 30 minutes.
The Second Visit
When you return for your next appointment, Dr. Salse will have gone over the results of your first visit in detail to give you a report of our findings. We'll go over any scans and X-rays that were taken to show you what we see on them. You'll gain an understanding of how many visits are necessary and why. Your insurance will have been verified by this point so we can discuss a care plan and your coverage. Nowadays many people have high deductibles and copays. In those cases, we offer care plans that most patients find affordable. Your report of findings, adjustment and prescribed therapy, and recommendations for care takes about 30 minutes.
Regular Visits
On your follow-up appointments, we'll make sure you're in and out of the office promptly. If you're just getting adjusted, you can plan on being here for about five minutes. If therapy is a part of your care plan, your visits will take 15-20 minutes. Start optimizing your health today by scheduling your first appointment!
CONTACT US »
---
New Patient Center | (626) 256-3422